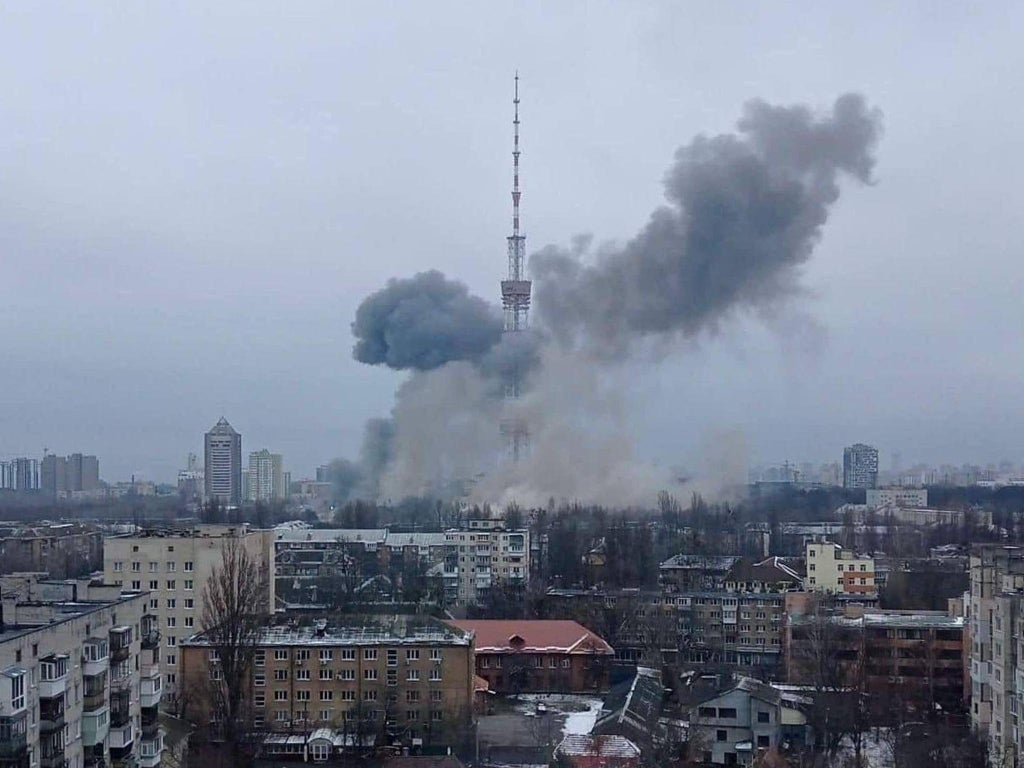 A Russian attack on a television tower in Kyiv has knocked out broadcasts in Ukraine, officials said.
The Ukraine Ministry of Internal Affairs (MIA) said television channels would be down for a while after an explosion rocked the communications tower in the centre of the capital.
Local reporter Illia Ponomarenko said the the city authorities had promised to fix the damage as soon as possible.
Anton Gerashchenko, adviser to the ministry, posted footage of the attack on social media. Pictures appeared to show several people who had been killed.
The TV tower was shown still standing though parts of the metal structure appeared to have been torn off and blown several metres.
The MIA said no staff were hurt in the blast.