Key events
Alex Yee has thanked the rest of the England triathlon team, saying their work during the cycling leg set him up for his gold medal. He also paid tribute to silver medallist Hayden Wilde, saying "He's a great competitor. He's brought the best out of me every single day."
"I wanted to enjoy the moment as much as anything," Yee said, adding "I made sure I was looking around, enjoying it, soaking it up. There's thousands of people on the course and it was just crazy."
"Second place is nothing to be disappointed about" said Wilde when he was interviewed.
Netball: The first netball match-up of the games is about to start. Trinidad & Tobago face England in the Pool B opener.
Men's triathlon: The unofficial result is gold for England's Alex Yee, silver for Hayden Wilde of New Zealand, and bronze for Matthew Hauser of Australia.
Alex Yee of England wins first gold of the games in men's triathlon.
Men's triathlon: Hayden Wilde's penalty is for not putting his cycling helmet away correctly in the box. What a sport. They've been going for fifty minutes now. Wilde has yielded and now England's Alex Yee is getting an incredible reception as he crosses the line first for the first gold medal of Birmingham 2022!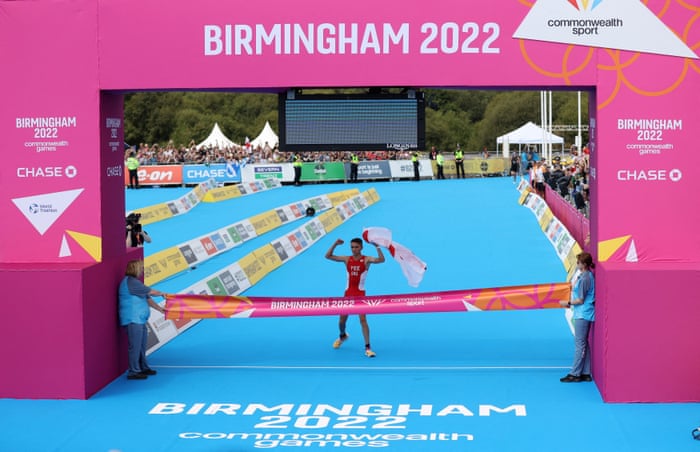 Men's triathlon: England's Alex Yee is now up to the shoulder of New Zealand's Hayden Wilde, but Wilde has been given a ten second penalty! It is going to surely be gold for Yee now?
Women's hockey: New Zealand are the defending champions from the last games, and they've got off to a perfect start with a 16-0 victory over Kenya in the opening Pool B match.
Men's triathlon: New Zealand's Hayden Wilde leads England's Alex Yee by seven seconds going into the second and final lap of the running leg. Hauser of Australia is twenty seconds back from Wilde and in bronze medal position.
Men's rugby sevens: Samoa have raced off to a lead against England. It is 24-0 at half-time.
Men's triathlon: The men are into the run now, New Zealand's Wilde leads from South Africa's Riddle. Alex Yee is thirteen seconds off the pace, which is doable, but will be difficult.
Women's T20 cricket: India have just had a bizarre escape when Australia's wicketkeeper Healey should have stumped Yastika, but took the stumps out with the wrong hand, before then throwing the ball at the stumps instead. After a review it is not out. India were 68-1 at the start of the ninth over, but there was a run out on the very next ball, so it 68-2 from 9.1.
Men's rugby sevens: The opening Pool A match has finished as a crushing 63-5 victory for New Zealand over Sri Lanka. England face Samoa in the next match.
Women's T20 cricket: Australia have just missed what should have been a relatively simple catch, and India are now 51-1 at the start of the eighth over in the opening contest.
Now I must confess that I was looking forward to live blogging some of the Commonwealth Games as a refreshing change of tone from my usual daily gig of war and politics, but at the moment I am trying to simultaneously watch cycling, triathlon, rugby sevens and cricket and it is quite … a lot. You cannot complain that there isn't enough sport happening on this opening morning, that is for sure.
Men's triathlon: They are 10km into the 20km ride, and now the leading three of Wilde, Riddle and Reid are about twenty seconds ahead of the pack.
Men's rugby sevens: There are points on the board for Sri Lanka which is greeted with a huge cheer. Just seconds before the break they put together a lovely move on the left. It looked like the chance had gone but then a fortuitous bounce went in their favour, so at half-time the score is New Zealand 28 Sri Lanka 5. New Zealand once beat them 80-0 at a Commonwealth Games, so you can see why the Sri Lanka team were inclined to celebrate the points wildly.
Reid (NZ), Riddle (RSA) and Wilde (NZ) have formed a trio breakaway ahead of the pack in the cycling leg, and you would imagine they ought to be able to work together and pull away, which would put the three of them in a very strong position going into the run. But there is still a long way to cycle yet. The streets are lined for the event, it looks like a decent crowd.
The leading bunch at the men's triathlon sprint are coming out of the water and into the transition onto the bikes, and out in front are Reid (NZ), Riddle (RSA), Wilde (NZ) and Dixon (Eng). Wilde and Riddle get out first and second onto the bikes.
Hi everybody, Martin Belam here, I'm a big fan of triathlon, and indeed all the endurance events that I can safely watch rather than take part in. The men are in the water for the swimming leg.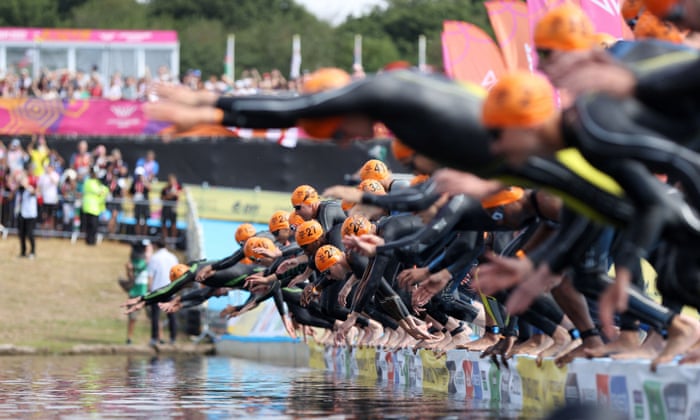 The men's triathlon has begun, with the big swim up first. I'll hand you over to the indomitable Martin Belam for this one.
The men's triathlon begins at 11am. Will Alex Yee overcome the challenge of Hayden Wilde? We're about to find out.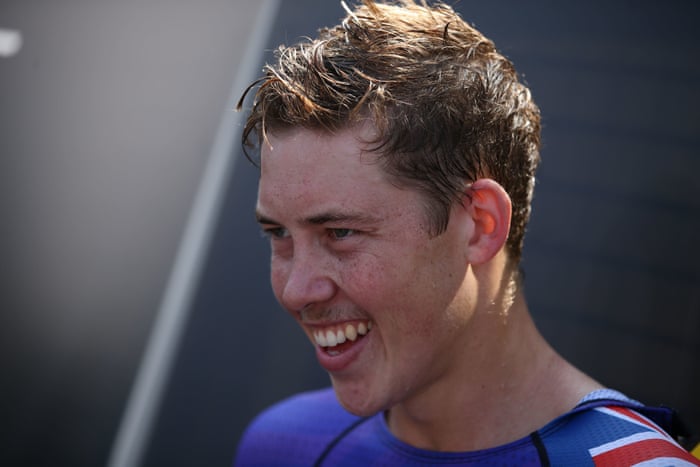 And, last but not least, here come Wales. They make a fast start, but drop off by increments and end up with a time of 4:20.398. That means that New Zealand and Australia will do battle for the gold medal later on.
Canada are the fourth team out on the track. They post the slowest time so far at 4:24.701.
Australia are next up. They go hard and end up with a time of 4:14.605, setting a new Commonwealth Games record and putting England out of gold medal contention in the process.
England finish with a time of 4:19.841, over a second behind New Zealand. The fastest two teams compete for gold later today, so Kenny, Josie Knight, Maddie Leech and Sophie Lewis are now in a precarious position.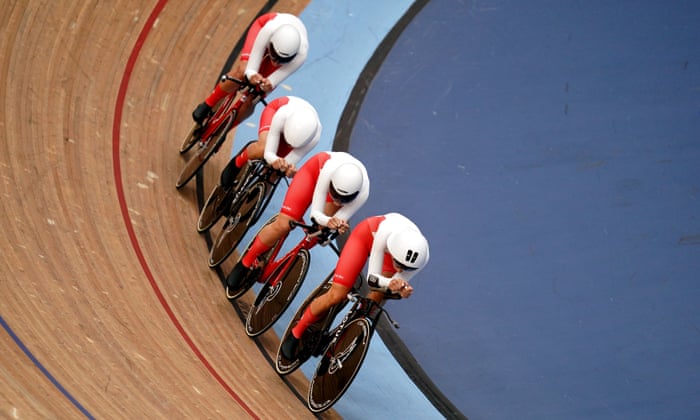 Over in the track cycling, New Zealand have set an opening time of 4:18.434 in women's 4000m team pursuit qualifying. England are up next, with Laura Kenny leading the charge.
Scotland's Katie Shanahan is in action in the women's 400m individual medley heats soon. She's spoken about her excitement at taking part in the Games and experiencing "a noisy home crowd".
Grace Crompton runs in a try in the corner and, with that, England wrap up a 57-0 win. Sri Lanka will be glad that's over.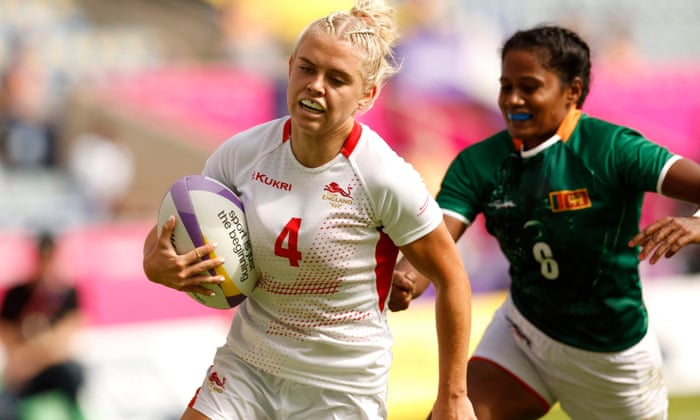 Maude gets her second. Another try follows straight from the kick off. 52-0. This is a free-for-all.
Alicia Maude gets her name on the scoresheet and it's 38-0. Sri Lanka can only really limit the damage now.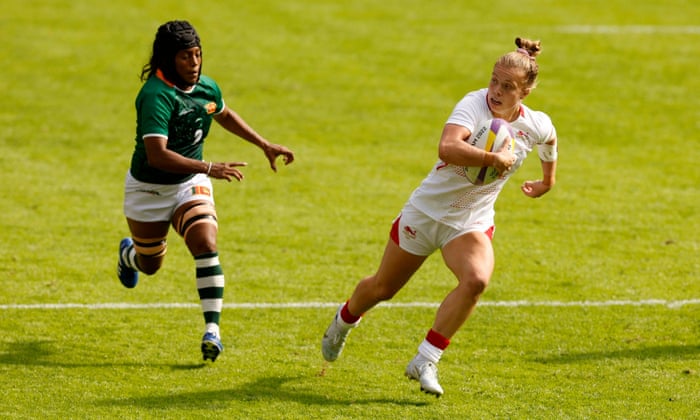 Boatman scores her fourth try. That brings the first half to a close, with England 33-0 up.
Amy Wilson Hardy adds another. It's nice of Boatman to give someone else a turn. England are now 28-0 up and, to be honest, a Sri Lanka comeback seems quite unlikely.
No, sorry, make that 21-0. Boatman has her third, running in a no-nonsense try under the posts.
Make that 14-0. Boatman has another try to her name after a neat jink out wide sends her away with deceptive ease.
Ellie Boatman has opened the scoring for England's women's sevens side against Sri Lanka. The Red Rose look pretty formidable here, even if it is only 7-0.
It's all go in the women's rugby sevens. Fiji have started their Commonwealth Games with an emphatic 31-12 win against Scotland.
The lawn bowls and para lawn bowls are well under way. In case you didn't know, lawn bowls has been a Commonwealth Games sport since the inaugural event in 1930. It has featured at every Games bar 1966, when it was dropped owing to the lack of available bowling greens in Kingston, Jamaica.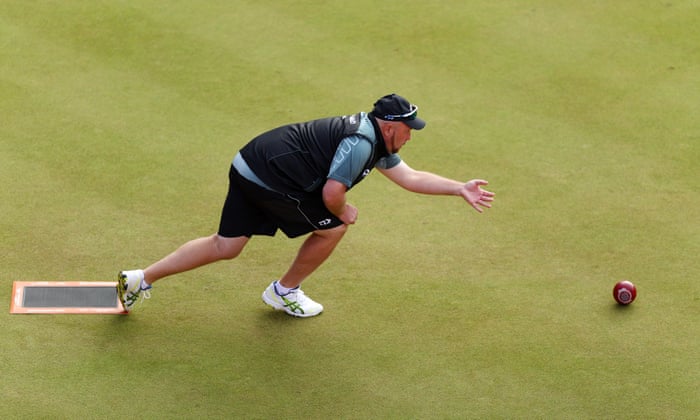 Missed the opening ceremony last night? Don't worry, much of the visual spectacle has been captured in the form of photography, a newish technological advance which allows us to create lasting images by recording light.
After a suitably bombastic opening ceremony – including giant metal bulls, flyovers by the Red Arrows and Duran Duran, obviously – the Commonwealth Games begin in earnest today.
We kick off (roll off? get rolling?) with lawn bowls and para lawn bowls this morning, with badminton, hockey, rugby sevens and artistic gymnastics to follow from 9am onwards.
The schedule for day one also includes table tennis and para table tennis, cycling, swimming, T20 cricket, triathlon, boxing, squash, netball, 3×3 basketball and 3×3 wheelchair basketball, so it's fair to say there should be something for everyone.
The individual triathlon is probably the most-anticipated event of the day, with Team England's Alex Yee, a silver medalist in the same event at Tokyo 2020, among those competing in the men's final. His main rival is New Zealand's Hayden Wilde, with both expected to end up on the podium.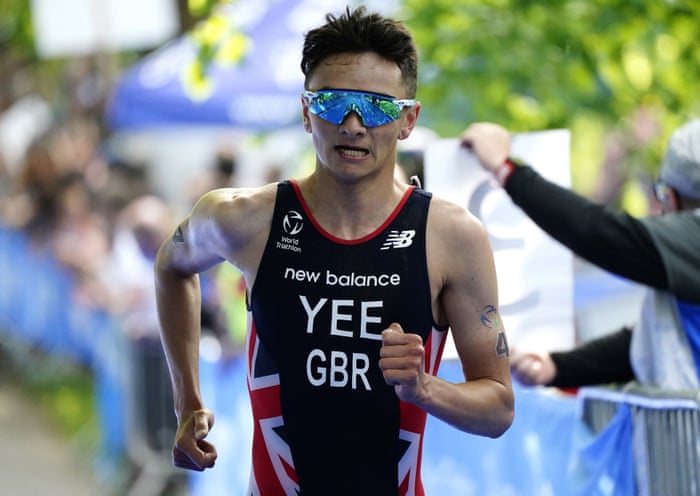 In the women's final, Georgia Taylor-Brown will also go in search of a podium finish. She will be up against Bermuda's Flora Duffy, who pipped her to a gold medal in Tokyo.
How will the medal table look by the end of the day? No idea, honestly. Whatever happens, let's hope that, in the words of Nadine Dorries, the Games "puts Birmingham on the map". It was famously impossible to locate the United Kingdom's second-largest city before today.