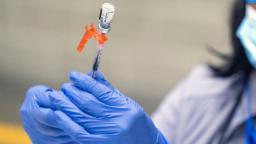 CNN
 — 

Friday marks three years since the first Covid-19 case was confirmed in the United States.
The virus still has not settled into a predictable pattern, Maria Van Kerkhove, the World Health Organization's technical lead for the Covid-19 response, said this week.
"We didn't need to have this level of death and devastation, but we're dealing with it, and we are doing our best to minimize the impact going forward," Van Kerkhove told the Conversations on Healthcare podcast.
On January 20, 2020, the first case of Covid-19 in the US was diagnosed in Snohomish County, just north of Seattle, Washington. The case was a man in his 30s who had recently returned from Wuhan, China, where the virus first appeared in 2019. The case was announced to the public the next day. The patient has not been identified.
At the time, official counts showed the coronavirus that causes Covid-19 had already sickened hundreds and killed six people in Asia, but information about the virus and testing was extremely limited.
Later studies found evidence that the virus was in the United States at least weeks before the first case was officially confirmed.
Since January 2020, more than 668 million Covid-19 cases have been reported globally, with the US accounting for nearly 1 in every 7 cases, according to Johns Hopkins University.
The United States has reported 102 million cases, which is more than any other country, John Hopkins says. Health officials note that those numbers are likely undercounted.
Meanwhile, more than 6.7 million people have died globally from Covid-19, with nearly 1.1 million deaths being reported in the US.
Covid was the third leading cause of death in the US in both 2020 and 2021, and will likely be again when 2022 data is released, according to preliminary data from Johns Hopkins University.
This month, the Biden administration once again renewed the Covid-19 public health emergency, a provision that gives the administration authorities to respond to the pandemic.
WHO's Van Kerkhove says she believes 2023 could be the year in which Covid-19 would no longer be deemed a public health emergency in the US and across the world, but more work needs to be done in order to make that happen and transitioning to longer-term respiratory disease management of the outbreak will take more time.
"We're just not utilizing [vaccines] most effectively around the world. I mean 30% of the world still has not received a single vaccine." Van Kerkhove said. "In every country in the world, including in the US, we're missing key demographics."