Russian troops enter Mariupol's Azovstal steel plant, says Ukrainian lawmaker
Russian forces have entered the territory of the Azovstal plant in the besieged city of Mariupol, according to Ukraine's ruling parliamentary faction head, David Arakhamia.

In comments to RFE/RL as reported by Reuters, Arakhamia said as of Wednesday evening contact remained between Ukraine's government and the Ukrainian fighters in the plant.
Arakhamia said:
Attempts to storm the plant continue for the second day. Russian troops are already on the territory of Azovstal.
An air alert has been declared in most regions in Ukraine.
From Nexta:
Ukraine president Volodymyr Zelenskiy has asked the UN Secretary-General Antonio Guterres for help evacuating people still trapped in the Azovstal steel plant in Mariupol, reports Reuters.
"The lives of the people who remain there are in danger. Everyone is important to us. We ask for your help in saving them," said a statement quoting Zelenskiy.
The UK defence ministry said today that Russia's military continues to hit non-military targets in Ukraine in an attempt to weaken the country's resolve, reported Reuters.
While giving a routine military update, the UK defence ministry added that while Russia has concentrated their ground efforts on the eastern side of Ukraine, air strikes have targeted areas across the country to stop Ukraine's resupply efforts.
The UK defence ministry via Twitter:
Russia says it will open humanitarian corridors to allow civilians out of the Azovstal steel plant, reports Reuters citing Interfax agency.
Russian officials have said they will open up the safe passage routes on 5 May, 6 May, and 7 May to evacuate a number of civilians who have been hiding in the steel plant in the besieged city of Mariupol.
Military activities will cease during that time and units will be withdrawn to a safe distance, said Russia's military.
Online accounts have reported explosions heard in Brovary, a city in the Kyiv Outblast.
From UkraineWorld:
Brovary's mayor also said that there might have been a possible missile attack on a village near Brovary.
New video from a Russia-backed account reportedly shows air strikes hitting the Azovstal steel plant in the besieged city of Mariupol as civilians are hiding inside, reports CNN.
While it is not entirely clear when these strikes happened as recent reports state that Russian troops have entered the steel plant, the video shows a number of explosions hitting the steel plant, sending smoke and flames into the air.
Mariupol's mayor said that the strikes happened as civilians were hiding inside the steel plant.
Global food security needs cannot be solved without help from Russia and Ukraine said the UN chief today, reports Reuters.
UN Secretary-General Antonio Guterres said today that the issue of global food security could not be solved without restoring Ukraine's agricultural output and Russia's food and fertilizer contributions to the global market.
"Our analysis indicates that the war in Ukraine is only making things worse, setting in motion a three-dimensional crisis that is devastating global food, energy and financial systems for developing countries," said Guterres to reporters in Abuja, Nigeria's capital.
"There is really no true solution to the problem of global food security without bringing back the agriculture production of Ukraine and the food and fertilizer production of Russia and Belarus into world market despite the war," noted Guterres, adding that he is determined to help facilitate dialogue between Russia and Ukraine to meet food production goals.
In April, Nigeria had to buy emergency supplies of Canadian potash after the country could not import the key fertilizer from Russia due to the impact of Western sanctions, said the head of Nigeria's sovereign investment authority NSIA.
The International Monetary Fund also reported last month that the Russian invasion of Ukraine had delivered a further "huge negative shock" to sub-Saharan Africa, increasing the price of food and energy and placing the most vulnerable people at risk of hunger.
It is 9pm in Kyiv. Here's where we stand now:
That's it from me, Léonie Chao-Fong, as I hand the blog to my colleague, Gloria Oladipo. I'll be back tomorrow. Thank you.
Rehearsals are under way in the Russian capital Moscow in preparation for the Victory Day parade on 9 May, when Russia traditionally celebrates its victory over the Nazis in the second world war with processions in dozens of cities.
From the BBC's Will Vernon:
Russian troops enter Mariupol's Azovstal steel plant, says Ukrainian lawmaker
Russian forces have entered the territory of the Azovstal plant in the besieged city of Mariupol, according to Ukraine's ruling parliamentary faction head, David Arakhamia.

In comments to RFE/RL as reported by Reuters, Arakhamia said as of Wednesday evening contact remained between Ukraine's government and the Ukrainian fighters in the plant.
Arakhamia said:
Attempts to storm the plant continue for the second day. Russian troops are already on the territory of Azovstal.
Ten civilians have been killed and 20 injured after a Russian military strike hit a bus depot in the city of Avdiivka in Ukraine's Donetsk region, Ukraine's prosecutor general, Iryna Venediktova, said.
Ukraine's national police posted photos showing the aftermath of the strike on the bus depot, where it said factory workers had been waiting to board a bus after their shift when the incident took place.
Venediktova also shared pictures of the aftermath of the military strike, tweeting:
This is the real face of RF (Russian forces): multiple launching rocket systems were fired at people waiting for public transport in Avdiivka. 10 dead, 20 injured.

Similar picture of premeditated killings of civilians by RF soldiers is documented throughout Ukraine.
Donetsk Governor Pavlo Kyrylenko said:
The Russians knew exactly where they were aiming. The workers had just finished their shift and were waiting at a bus stop for a bus to take them home from the factory.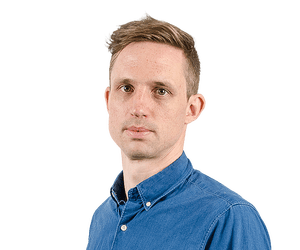 Rupert Neate
Anti-corruption campaigners and MPs have warned that "the kids of oligarchs" may have used their parents' money to buy the right to live in the UK after it was revealed that the government granted "golden visas" to 46 people aged 21 or under.
The Home Office on Wednesday disclosed that it approved 46 applications for the tier 1 investor visa scheme to those aged 21 or under over the last seven years, following a freedom of information request from Bloomberg.
The golden visa scheme – which was scrapped in February over fears that it had been exploited by Russian oligarchs – was designed to attract wealthy people to the UK and required applicants to invest at least £2m.
Thousands used it to secure fast-track rights to live and work in Britain, and the scheme was particularly popular with Russian and Chinese families.
John Penrose, a Conservative MP who serves as "the prime minister's anti-corruption champion", said the revelation raised concerns that golden visas could have been "a loophole for kleptocrats' children to live gilded lives in London funded by dirty money".
He added: "If golden visas were granted to the brightest and best young entrepreneurs, Britain will have benefited hugely from the jobs, energy and wealth which they will have created.
"The answer is for the government to publish its long-promised review of golden visas, so we can see what really happened and when. Sunlight is the best disinfectant, as the saying goes."
600 people killed in Russian airstrike on Mariupol theatre, evidence shows
As many as 600 people were killed in a Russian bombing of a theatre in the devastated Ukrainian city of Mariupol in March, Associated Press reports.
Based on the accounts of witnesses of the attack, authorities in the southern port city originally said 300 people were killed in the bombing on 16 March.
A new investigation by AP, based on the accounts of nearly two dozen survivors, rescuers and people intimately familiar with the theatre, has found evidence that the attack was in fact far deadlier than estimated.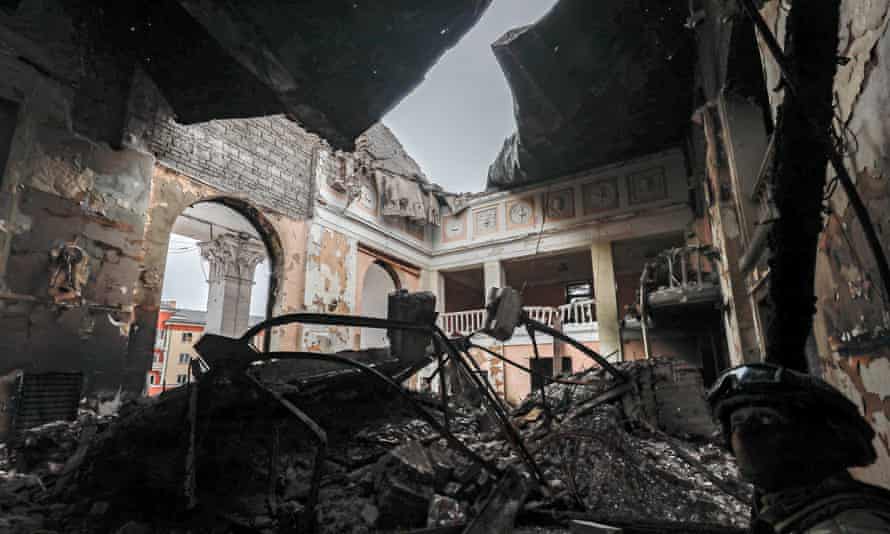 Using a reconstruction of a 3D model of the building's floorplan and feedback from experts, journalists found that the bombing attack killed closer to 600 people inside and outside the building.
Survivors of the incident estimated 1,000 people were inside the theatre at the time of the airstrike but the most anyone saw escape, including rescuers, was around 200.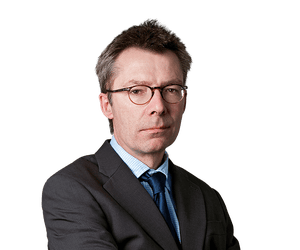 Patrick Wintour
The first signs of a backlash to a possible Swedish application to join Nato have emerged within the ruling Social Democrats, at the start of a critical month in which Sweden and neighbouring Finland are expected to move rapidly towards a decision.
Sweden is due to publish a security policy assessment report by 13 May, two-weeks earlier than planned, which will involve representatives of all parties in Sweden's parliament, the Riksdag.
The foreign ministry is also due to issue a position paper, before a decision is taken by the coalition government, no later than 24 May. The Social Democrats are eager to avoid a split over an issue that challenges nearly 200 years of Swedish neutrality with a national election in the autumn.
However, local media in Sweden reported the climate and environment minister, Annika Strandhäll, who is also the federal board chair of the women's wing of the Social Democrats, as saying the faction had "a long history and struggle in matters concerning peace, disarmament, detente and military freedom of alliance".
Therefore, Strandhäll said: "[We] in the federal board have decided to remain in line with our congressional decisions that Sweden should be militarily non-aligned and stand outside Nato."
The Finnish president, Sauli Niinistö, has said he will make his views known by 12 May, giving himself time to react to what Vladimir Putin may say on Russia's Victory Day on 9 May. Moscow has rejected reports that Putin will declare war on Europe on 9 May but it has threatened unspecified consequences if Nato accepts the two countries as members.
The UK would always help Finland if it were to come under attack by Russia, regardless of whether the country was a member of Nato, defence secretary Ben Wallace said.
Speaking to reporters during a trip in Finland to oversee a military exercise, Wallace said it is "entirely for the freedom of Finland to choose" whether it wants to become a member of the alliance, and added he is not going to "lobby or direct" what it should do.
Wallace said:
Do I think if Finland didn't join Nato Britain wouldn't come along to help? No. Britain will always be here in the Nordics, to be part of you, to help you, to support you.

It is inconceivable that Britain would not come to the support of Finland, or Sweden, if it was ever attacked, without any big formal agreement. We are European countries who share the same values, who have deep, long histories.
He added that a "significant number" of the UK's population had "descended from Vikings anyhow, so we have that cultural link".
The Swedish embassy in Kyiv has returned to the Ukrainian capital, ambassador Tobias Thyberg said.
The US president, Joe Biden, said he would speak with other G7 leaders this week about potential additional sanctions against Russia over its war in Ukraine.
When asked about US plans after the EU proposed its toughest sanctions yet against Russia, Biden told reporters:
We're always open to additional sanctions.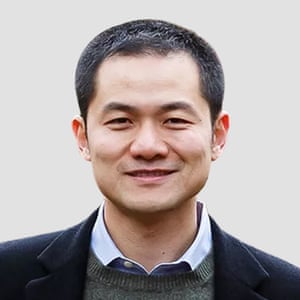 Vincent Ni
Concerned about sweeping Russia-style sanctions from the west, Beijing has ordered a comprehensive "stress test" to study the implications of a similar scenario for its economy, the Guardian has learned.
According to a person with direct knowledge of the matter, an extensive exercise began around late February and early March when western allies imposed unprecedented sanctions against Moscow. Several key Chinese government agencies – from banking regulation to international trade – have been asked to come up with responses if the west imposed the same embargos on to China.
"Those involved in this exercise use how Russia was treated as a baseline for China's own policy response should it be treated in a same fashion by the west," the person added. "This stress test involves a range of methodology, including modelling."
Beijing did not specify why it had asked its vast bureaucracy to carry out such an exercise, the person said. They said that it was a "natural reaction" from Beijing given its close relationship with Moscow. A second source, who wishes to remain anonymous, said that Chinese diplomats had in the past few weeks also been meeting experts to understand the trajectory of this conflict.
"From Beijing's perspective, if the US-led western allies could take such measures against Moscow, they could also do the same to China. Therefore, it needs to know how resilient the country really is," said Tong Zhao, a senior fellow at the Carnegie Endowment for International Peace based in Beijing.
But Edward Fishman, a former adviser to John Kerry on economic sanctions at the US state department, said that no economy – not even China – was immune to the types of financial sanctions that the west has wielded against Russia. "There is no good alternative to the western financial system, and that's likely to remain the case for a long time," he said.