The ball was sent long, launched off the right boot in the hope of getting his team up the other end to put pressure on opposition defenders. Possession was lost, though, and the visitors took control, quickly regained the territory and nearly scored on the counter. The fan next to me bemoaned this waste of an attack from the hosts, claiming short passes at speed are a better way of playing than that "lazy" style.
All this took place at Twickenham, where it was fascinating to analyse the differences and similarities between rugby union and football. I spent last Sunday at England's victory over Italy in the Six Nations, watching the preferences for slower build-up or a more direct approach. It was supposed to be a day off, something completely different from my day-to-day roles, but I was fascinated by what the sports can take from one another and seeing the tactical theories on show and how they could influence other sports.
Football is all-consuming in my life because of my punditry in the men's and women's game, leading the government review into women's football and working on a project, The Second Half, to help female footballers transition into a career outside the sport. I have, however, recognised the need to look externally to find the best ways to progress and innovate.
If an organisation stands still, it will go backwards. The best are always looking to take that next step to keep them ahead of rivals. Pep Guardiola and Jürgen Klopp are innovators on the pitch, coming up with new tactics, whereas Brentford and Brighton innovate in recruitment. They all do what is required to progress.
Sir Alex Ferguson was another who never rested on his laurels. For example, he brought in a vision specialist, the late Professor Gail Stephenson, to test the players' eyes. He was always looking for a high-performance advantage to set Manchester United apart.
I visited the National Cycling Centre at the Manchester Velodrome a few years ago to see how they operate when I was doing my psychology master's and learned from what they do. The sport has been heavily influenced by Sir Dave Brailsford, who pioneered the idea of marginal gains and made others think differently about coaching. It made its way into my mindset. If you get a 1% advantage in seven areas that would give a 7% advantage over rivals. Many have looked at this concept and analysts have investigated the minutiae that can make a huge difference in elite sport. It is not just individual ideas that change sports but concepts.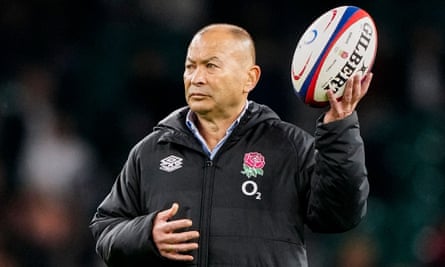 Often out-of-work football coaches will visit other clubs to see how their contemporaries operate. We also see plenty of examples of crossover. The former England rugby union coach Eddie Jones scrutinised proceedings at football training grounds, and Eddie Howe went to watch boxing weigh-ins to find out how fighters prepare mentally. Sean Dyche said last week he would invite Jones to Everton's training centre. "If you are going to ask for feedback – get people in who will give you feedback," Dyche said. "It's not just football people; it's business people, who I will ask to pop in."
Getting that range of perspectives can be informative and it is a two-way street. The best coaches are thieves, picking up others' ideas and implementing them within their own structure.
Chelsea recently hired the All Blacks leadership manager and mental skills coach Gilbert Enoka on a consultancy basis. The New Zealand rugby team have won two World Cups during his time on the staff. The difference between the best and the rest at the highest level is mentality. Everyone there can run, jump, twist and turn. I am always interested when a player says in a post-match interview: "I am confident at the moment." One has to look at what that means. In a gym you can measure fitness by lifting weights, for example, because you can see the progression but in terms of psychological gains it is hard to measure.
Tennis is a fascinating example because it is – often – played as an individual and that person has to motivate themselves with no one on the court to get them going or encourage them. Everything that person needs to win is within their armoury and they have to rely on themselves to complete the business. Footballers can learn from that.
All sportspeople need to recover and the science across the different professions is aligning. Ice baths, recovery drinks and meditation have become the norm in many sports because of the benefits those are found to have.
There is also plenty to learn from other sports in terms of business and how they attract and engage with fans. At Twickenham I looked at the fan experience and how that differs in sports on match day. The business of attracting supporters is imperative, especially in a market where fans have plenty of choice of where to spend their money.
Staying at the top is the hardest part of professional football. Getting a team physically and mentally prepared for every fixture is a coach's aim. To do that they need the best staff, facilities and equipment but it helps if they also know how to steal the odd idea and make it their own – because if they do not, others will.