Key events
MPs will vote on the government's anti-strikes legislation, the strikes (minimum service levels) bill, after the second reading debate on Monday night, Penny Mordaunt, the leader of the Commons, told MPs this morning.
Sturgeon says she will tell Sunak 'very strongly' his anti-strike bill flawed when they meet tonight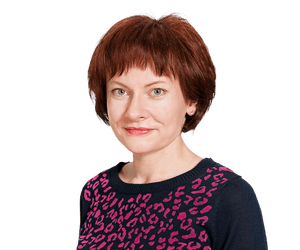 Libby Brooks
Nicola Sturgeon has told MSPs that she plans to challenge the prime minister on his government's anti-strike bill when she meets him later today.
Downing Street confirmed that Rishi Sunak is travelling to Scotland for talks with Sturgeon, including a private dinner, in his first visit to the country as prime minister.
Asked about the bill at the first FMQs session of the new year, Sturgeon said it was a "very important issue". She went on:
The UK government already has the most anti trade union laws in Western Europe, but this bill threatens to undermine and weaken the rights of workers even further. We strongly, strongly oppose any bill that undermines legitimate trade union activity and doesn't respect fair work principles.

As governments, we should be working with the public sector and with trade unions to reach fair and reasonable settlements, respecting the legitimate interests of workers, and not trying to pour fuel on fires or take away workers' democratic rights. And these will be points I will make very strongly when I see the prime minister later this evening.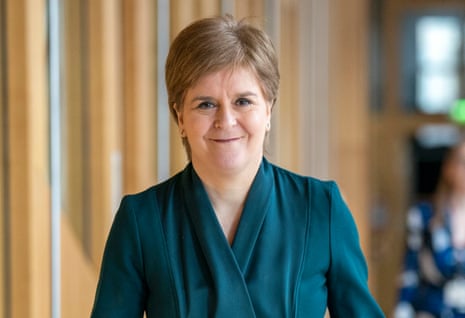 Commenting on Suella Braverman's statement about the abuse of the "golden visa" scheme by criminals (see 11.19am), Yvette Cooper, the shadow home secretary, said:
Ministers have finally recognised and admitted that 10 of those sanctioned following Russia's invasion of Ukraine had come to the UK on golden visas.

But they have provided no answers to the most basic questions Labour raised a year ago, including how many golden visas have been revoked, how many recipients have been granted citizenship and what is the security threat arising from serious and organised criminals who used the route to enter the UK.

It is disgraceful for the home secretary to dodge scrutiny in this way. She should come to parliament at the earliest opportunity and must publish a far more detailed report setting out the answers to the national security questions arising from this.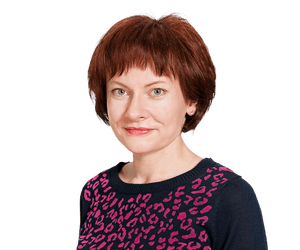 Libby Brooks
The crisis in NHS Scotland dominated the first FMQs of the new year this lunchtime, with Scottish Tory leader Douglas Ross pressing Nicola Sturgeon after yesterday's announcement from the country's largest health board Greater Glasgow and Clyde that it was pausing non-urgent operations.
Labour leader Anas Sarwar said that health service professionals had told him that the current crisis was not down to Covid, Strep A or winter pressures but "ten years in the making".
Sturgeon insisted that the Scottish government was working with staff to address this – she unveiled emergency measures on Monday – and would "strive to give them fair pay increases", although she has also warned that there is no money left for this year's negotiations ahead of expected strikes by nurses and midwives later this month.
She also insisted that Covid and flu were having "a very significant impact" on services.
But Sarwar said the pressures existed long before the pandemic, blaming the SNP government for "staff being asked to do the impossible, patients asked to accept the unacceptable and lives being lost."
No 10 says Sunak has still not decided whether to block Scotland's gender recognition bill
The UK government has still not decided whether or not to use a power it has in the Scotland Act to block Scotland's gender recognition bill, No 10 said this morning.
The topic is likely to come up when Rishi Sunak meets Nicola Sturgeon, Scotland's first minister, on his trip to Scotland starting later today.
After the bill was passed before Christmas, the UK government said it might use a section 35 order under the Scotland Act – a procedure that has never been used since devolution started more than 23 years ago – to block the legislation.
Today the PM's spokesperson said no decision has yet been made on this. He said it was still being considered, ahead of a deadline next week. He said:
There is a process to consider it and then [the PM] will be given advice to make a decision, that's still taking place.
No 10 accepts ambulance response times in England 'obviously unacceptable'
Downing Street admitted this morning that ambulance response times in England are "obviously unacceptable".
Asked about the latest figures at the lobby briefing, the PM's spokesperson said:
Obviously people will rightly be concerned by the performance statistics out today.

The NHS is under huge pressure following the pandemic. There are very high numbers of patients in hospital with Covid and flu which is a big driver of that.

It's obviously not acceptable and we are very focused. You heard from the prime minister just last week that it is one of his top priorities to further improve the performance of the NHS.

There is some progress being made, as I say, in tackling the longest waits. We are at record numbers when it comes to treating patients on things like cancer, but there is much more to do.
Asked why the government was refusing to use the word "crisis" to describe the situation in A&E departments, the spokesperson replied: "I think the public would want us to take action on this rather than focus on the definitions."
A Department of Health and Social Care source said the meeting between Steve Barclay and doctors' unions (see 11.42am) was "good and constructive", covering a wide range of issues. According to PA Media, the source said Barclay told the British Medical Association he was "keen to engage constructively" with them.
Leading SNP MP Pete Wishart says turning next election into de facto independence referendum 'massive gamble'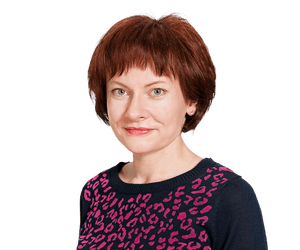 Libby Brooks
The SNP's longest-serving MP has warned that Nicola Sturgeon's plan to run the next general election as a de facto referendum on independence is a "massive gamble" that could kill off the prospect for a generation.
Writing in the National, Pete Wishart, who is chair of the Scottish affairs committee at Westminster, said that he supported the first minister's plan in response to the supreme court's ruling that Holyrood does not have the powers to hold another referendum without the consent of the UK government, but added it was "just about the worst possible way to settle the constitutional future of Scotland".
Wishart said:
If we fail to pull it off, we may surrender our leading position in Scotland and could possibly kill off any hope of independence being secured in a 'real' generation. It is a massive gamble – with the emphasis on massive. But what else can we do?
Last month, Sturgeon announced the SNP would hold a special conference to discuss the plan in March, and the party's national executive committee meets this weekend to discuss how the debate should be framed. A number of senior nationalists have raised concerns about the idea, in particular MPs who see themselves on the front line of any general election strategy.
Dr Paul Donaldson, the general secretary of the Hospital Consultants and Specialists Association (HCSA), who also attended the meeting with Steve Barclay, was marginally more downbeat than his BMA colleague (see 11.42am) when describing the outcome.
Stressing there was no commitment to extra money, he told reporters:
It was interesting. It was polite, it was civil. You could say they were in listening mode.

I'm not too sure what will happen now. There has certainly been no movement on anything to do with pay.

There was no commitment to any extra money. Any money seems to be thought to be found from what they call efficiency savings, which of course is always a concerning question.