Key events
Australians among Oscars nominees
The Australian of the Year contenders may be gathering in Canberra but an already internationally recognised great Australian, Cate Blanchett, will be going for her third Oscar win in March after she was nominated for an Academy Award for her performance in the film Tár. It is her eighth nomination.
The Australian husband and wife team Baz Luhrmann and Catherine Martin have been nominated in the best picture category for Elvis, but Margot Robbie missed the cut despite speculation that she might get the nod for her role in Baylon.
Here's the full list of nominees.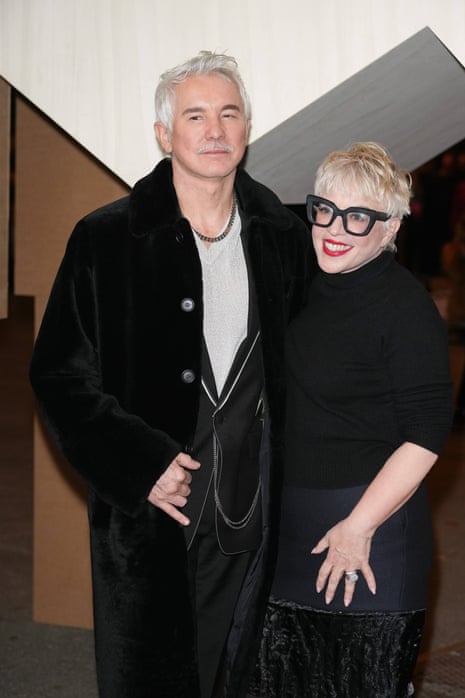 US state of Oregon plans to ban sale of kangaroo products
Lawmakers in Oregon, under pressure from animal rights activists, are hoping to pass legislation banning the sale of kangaroo products in the state.
Rafqa Touma has been investigating the story and finds that the trade mostly involves the sale of kangaroo leather for turning into football boots, or what Americans call "soccer cleats".
Australian trade groups have called the idea "emotive misinformation" and say that the lawmakers don't know what they're doing.
State education can cost parents $100,000, report says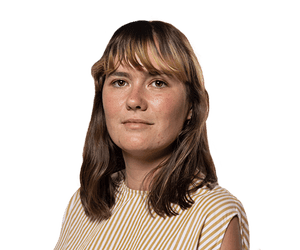 Caitlin Cassidy
Experts are calling for greater government investment in public education as a new survey suggests parents could spend up to $100,000 putting a child through the state school system starting this year.
The Futurity Investment Group's cost of education index found the cost of a government education in Melbourne was $102,807, which was 17% above the national average of $87,528, making it the most expensive city for public education.
Although public schools don't charge mandatory fees, the survey asked parents about the other costs involved in schooling. Nationally, voluntary student contributions – which are optional – made up just 4% of total costs for government education – the rest going towards optional additional expenses like electronic devices, uniforms and tutoring.
Futurity Investment Group's Kate Hill said the figures proved there was "no such thing as a free education" in Australia. She said the total cost of education has risen at nearly double the rate of inflation over the past decade.
Jim Chalmers on 'Capitalism after the Crisis'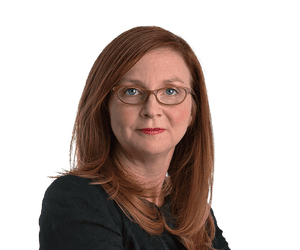 Katharine Murphy
The treasurer, Jim Chalmers, has been busy over the summer, penning a 6,000 word essay for The Monthly headlined Capitalism after the Crisis.
Politics watchers with long memories will recall there's a tradition of Queensland Labor rightwingers contributing long-form think pieces mulling the state of the country. Kevin Rudd wrote about the global financial crisis more than a decade ago. Wayne Swan wrote about inequality and the power of vested interests in the Australian economy.
The Chalmers essay explores values-based capitalism. The piece highlights the importance of the clean energy transition to setting up a new era of prosperity and sustainability; the importance of healthy democratic and economic institutions; and the centrality of wellbeing to measures of economic success.
The essay also traverses some interesting territory about the prospects for collaboration between government and the private sector. Chalmers says the times are turbulent but "we can do more than simply batten down the hatches and hope for the best".
He says there is an opportunity to build an economy that is "stronger, more sustainable and more inclusive, where more of our people share in our economic success".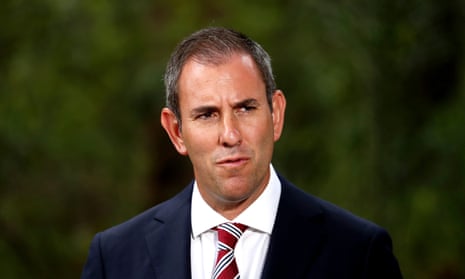 Cargo ship taking on water off Queensland coast
A coal carrier that began taking on water off the Queensland coast has been secured by tugboats after sparking an emergency response.
The Panama-flagged bulk carrier Frontier Unity reported seven metres of water in its engine room while heading to Hay Point near Mackay on Tuesday, AAP reports. It was empty of coal.
Twenty four people are aboard the vessel.
An Australian Maritime Safety Authority (AMSA) representative said it was notified of an incident off Hay Point about 1pm on Tuesday.
"AMSA was informed the Panama-flagged bulk carrier ship Frontier Unity was experiencing water ingress into its engine room following repair work undertaken by commercial divers," the representative told AAP in a statement.
"As the ship is within port limits and under the national Plan for Maritime Environmental Emergencies, Maritime Safety Queensland (MSQ) is the lead agency responding to this incident, with AMSA providing additional support."
AMSA, which has a representative at the scene, tasked the Cairns-based Challenger aircraft to drop de-watering pumps to the Frontier Unity.
No injuries or fatalities have been reported.
"All parties involved are working collaboratively in the response to this incident to minimise risk to safety or the environment," AMSA said.
The ship has been reported as being stable, with the water ingress now stemmed, and is remaining at anchor with two tugboats alongside.
Good morning and welcome to our live coverage of the day's news in Australia. Yesterday was dominated by events in the Northern territory and there's more reaction to that coming up. We are also counting down to the Australian of the Year awards, and there are Oscar nominations announced overnight to mull over.
Indigenous elders have given a cautious welcome to plans announced by the prime minister to restrict alcohol sales in Alice Springs after the town faced an alarming rise in crime after the relaxation of intervention-era alcohol laws. But community leaders also pleaded with Anthony Albanese and other visitors from Canberra and Darwin that they couldn't just make yesterday's high-profile visit a one-off and that more sustained help is needed for the region and its neglected remote areas.
Rajwinder Singh, the man accused of murdering 24-year-old Toyah Cordingley on a Queensland beach four years ago, is to be extradited to Australia after a court hearing in Delhi overnight. Judge Swati Sharma informed Singh that his extradition to Australia had been allowed by the courts. Singh simply said "thank you" when the extradition was approved. It could take three to four weeks before he is back in Australia.
This year's Australian of the Year finalists are gathering in Canberra for the ceremony later today. The runners and riders include human rights activist Craig Foster, migrant leader John Kamara, Indigenous musician William Barton, insect farming pioneer Olympia Yarger, documentary maker Taryn Brumfitt, Land Council chair Samuel Bush-Blanasi, paediatrician Angraj Khillan and end-of-life care advocate Samar Aoun.