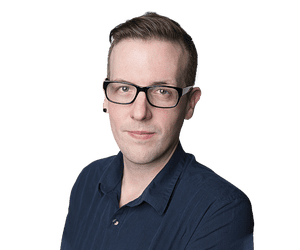 Josh Taylor
Whistleblowers have alleged Meta may have breached Australia's foreign interference laws by deliberately blocking Australian government Facebook pages and websites as a negotiating tactic during the debate over the news media bargaining legislation.
US-based legal organisation Whistleblower Aid filed a disclosure with the US Department of Justice and the Australian Competition and Consumer Commission (ACCC) in early May on behalf of former Facebook employees alleging that Facebook had deliberately over-blocked pages as a means of negotiating a better outcome in the negotiations over legislation to force Meta to pay Australian media companies for news content.
In February 2021, Australian news sites, along with non-news sites including charities and government pages such as health department and emergency services pages, were blocked from access and people were unable to access or share content from those pages as Meta stepped up its opposition to the news media bargaining legislation.
Meta has strongly denied the allegations, insisting the block of non-news sites was accidental.
Read more:
As we noted here earlier today, the markets response to the election of an Albanese Labor government was expected to be "muted"… and so it was.
Actually stocks could hardly have been more inert. For the day, the ASX200 benchmark ended up just 0.05%, or 3.3 points, to 7148.9.
The Australian dollar perked up a bit, rising half a US cent to nudge above 71 US cents.
On the homefront, literally, the property market had a relatively quiet week with auction activity down more than 40% on the previous week as the election discouraged sales.
Still, of the 2879 tracked auctions, the combined capitals' preliminary clearance rate slipped to its lowest level so far this year, to 62.9%, CoreLogic said, citing preliminary figures. This ratio will likely sink further as numbers filter in later this week.
Melbourne and Sydney typically dominate auction sales, with the clearance rate of the former at 61.9% and the latter, 61.7%. Again, these numbers usually shrink further. (Canberra, where the political focus has shifted, was steady at 76% – presumably there will be extra comings and goings in the next little while).
Economists, meanwhile, are watching China closely for signs about whether the world's second biggest economy (and easily Australia's biggest trade partner) can avert a second big Covid contraction. That country's central bank has lately cut its lending rate again to stem the slowdown because the prospects are dimming.
Economists are always on the hunt for indicators that reveal what's really going on. (Chinese stats tend to be published very soon after a period ends and are rarely revised.) ANZ, for instance, has this neat chart of excavator sales that give an early warning of construction activity. That helps iron ore price forecasts (which the incoming government will hope stay high).
Meanwhile, we're seeing a lot of things getting more expensive. High lithium prices might be good for miners in Australia…but they might not be great for those hoping electric vehicles are going to come down in price in a hurry.
Second person in NSW dies of Japanese encephalitis
New South Wales health authorities have announced a man in his 60s from the Cowra area who was diagnosed with Japanese encephalitis virus in early March, died at Albury Base Hospital on Friday.
In a statement, NSW Health said "to date a total of 13 NSW residents have been infected with JE and two have died". "While evidence shows mosquito numbers have declined, it remains important that people throughout the state continue to take steps to avoid mosquito bites."
NSW Health said:
People considered higher risk for exposure include workers in piggeries, animal transport, veterinarians and students working with pigs, laboratory workers handling Japanese encephalitis, entomologists and others engaging in animal and mosquito trapping for surveillance. NSW Health encourages people in these groups to talk to their GP about getting a JE vaccine.

The JE virus is spread by mosquitoes and can infect animals and humans. The virus cannot be transmitted between humans, and it cannot be caught by eating pork or other pig products.

There is no specific treatment for JE, which can cause severe neurological illness with headache, convulsions and reduced consciousness in some cases."
Queensland premier Annastacia Palaszczuk has conceded Labor lost the federal seat of Griffith to a "more structured" Greens campaign which served as a warning for all politicians to be "in touch" with the issues in their communities.
Max Chandler-Mather won the inner-city Brisbane seat of Griffith from Terri Butler on the back of what he described in his victory speech on Saturday night at the "best campaign team in Australian political history".
A small army of Greens door knocked for more than a year in the lead up to the election, picking up on issues such as anger at increased aircraft noise and providing services such as cleaning homes inundated in the February floods.
"I think Terri Butler worked very hard but, obviously in this case, there was a more structured, probably, maybe, more structured campaign," the premier said at a press conference on Monday.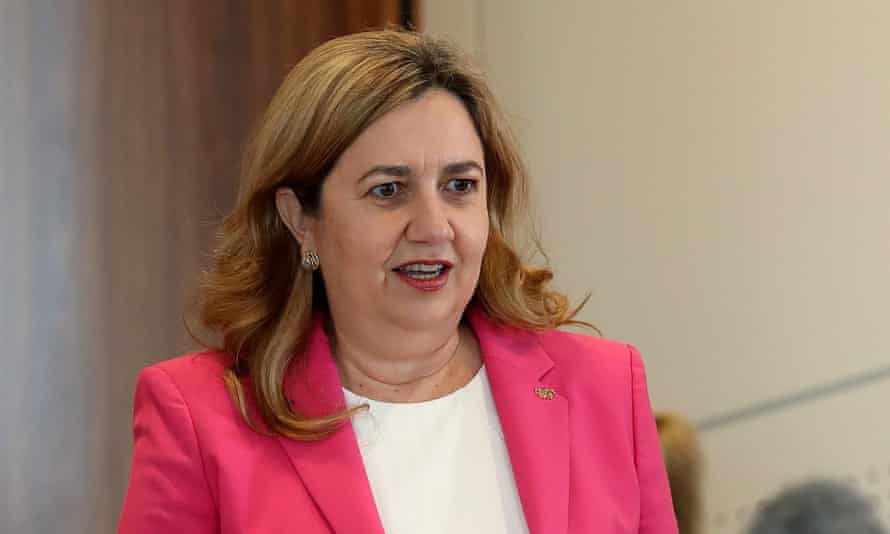 Elizabeth Watson-Brown also won nearby Ryan from the LNP and fellow Green Stephen Bates is narrowly ahead of Labor's Madonna Jarrett in the seat of Brisbane, which was also held by the LNP in a night the party described as a tectonic shift in Australian politics.
With 65.9% of ballots counted in Griffith, Chandler-Mather won a swing of 12.5% of the primary vote, with a -2.4% swing against Butler placing her third.
Palaszczuk said the wave of teal independents and Greens had sent a message that the public was "sick and tired of the adversarial nature that comes from the two major parties" and that there was "a mood out there for governments to listen".
"I just think people need to be really aware of the issues that are in their local community," she said. "They are the people who will get elected."
Monique Ryan says 'work begins anew' after Josh Frydenberg concedes
Josh Butler
Monique Ryan has thanked Josh Frydenberg for his service and wished him good luck, after he conceded she had won his former seat of Kooyong at Saturday's election.
Frydenberg, the former treasurer, conceded he wouldn't win the seat on Monday afternoon. Ryan said he called her to give congratulations.
In a statement, Ryan said:
I thanked Mr Frydenberg for his 12 years of service to the people of Kooyong and for his time in parliament and in the government. I wish him well in all his future endeavours.

Now, the work begins anew. Our team is preparing for the next step, helping ready me for entering parliament and immediately beginning work on our community's priorities: real and urgent action on climate change, a strong federal integrity commission, and equality, respect, and safety for women.
Ryan thanked her campaign team – "2,000 volunteers, 3,000 donors, 4,000 yard signs, 55,000 doors knocked, and thousands of supporters" – saying her win was "as much for them as it is for me".
She said:
Throughout the campaign, it's been important that we bring the whole community with us so that the entire electorate's values can be represented in Canberra. The work of 'chopping wood and carrying water' hasn't stopped. It's only just begun.
Liberal MP Paul Fletcher, who retained his northern Sydney seat of Bradfield despite a teal independent challenge that claimed his party colleagues in neighbouring seats, has hit out at post election "analysis coming from people who are not friends of the Liberal party" about his party's internal affairs.
Fletcher also defended former prime minister Scott Morrison for not seriously campaigning in the seats that ultimately fell to teal independents, and rejected the idea it was negligent of the party not to replace Morrison as leader before the election due to his unpopularity.
Speaking to ABC TV's afternoon briefing, Fletcher said his party needed to understand that voters who voted strongly for teal independents, such as in his seat, were "sending a very clear message" about their desire for strong climate policies.
However Fletcher suggested his policies were equal to that of his independent challenger, Nicolette Boele, and that instead, the Liberals need to "better communicate our commitment to net zero by 2050" as opposed to change policy.
He added:
I think there is also a clear message there about having a strong focus as a Liberal party on measures to ensure that women have equality of opportunity, equality of outcome in the workforce and many other aspects of life. Integrity commission, of course, we have a very detailed plan for an integrity commission. It has been criticised but I make the point, we have nearly 350 pages of legislation."
Fletcher also appeared to criticise the independent movement for being "able to run without much detail on what they are proposing to do" and claimed they were "held to a lower standard than political parties".
"There is a bit of a vibe around at the moment that it is great to have more and more independents. You know, the stability that our two-party system has delivered over many decades is in my view a good thing. You can tend to take these things for granted until suddenly you don't have them," he said.
Fletcher refused to comment on Liberal party leadership speculation, and suggested "there is a lot of analysis coming from people who are not friends of the Liberal party and who are choosing this opportunity to try and get their spin into it".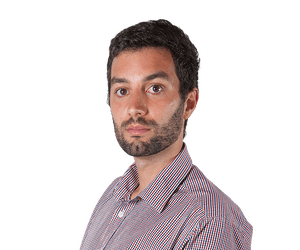 Paul Karp
Before jetting off to the Quad summit, Anthony Albanese confirmed Australia's parliament will meet before the end of July, and he has already asked for work to begin on an anti-corruption commission.
We've taken a look at that and seven other top priorities for the new prime minister and his Labor government.
The Western Australia premier, Mark McGowan, on suggestions Peter Dutton will succeed Scott Morrison as leader of the federal Liberal party:
ACT records 622 Covid cases, no deaths
The ACT has provided its daily Covid update.
There have been 622 Covid cases recorded in the past 24 hours and no further deaths.
There are 91 people being treated in hospital with the virus including four people requiring ICU and two on ventilators.
NT records 153 new Covid cases, no deaths
The Northern Territory government has provided its daily Covid update.
There have been 153 new cases of Covid in the territory overnight and no further deaths. It brings active cases to 1,743.
There were 81 cases recorded in the Top End region, 23 in Central Australia, three in East Arnhem, 11 in the Big Rivers region, nine in the Barkly region and 26 are under investigation.
There are currently 17 patients in hospital including three requiring oxygen and one in intensive care.
With that, I will pass you on to the capable hands of Elias Visontay who will keep you company for the rest of the day.

Mike Bowers
ACT Senate hopeful and former rugby player, David Pocock, was just doorstopped as he came out of an interview in the Sky studios.
Three minutes after questioning him about what he would do on a number of subjects should his Senate bid prove successful, the progressive independent was asked the very important question of whether he would lace up his boots for the weekly politicians versus gallery members touch football match.
After saying he "hadn't laced on the boots in quite a while" he seemed to leave the door open to an appearance on the Senate oval.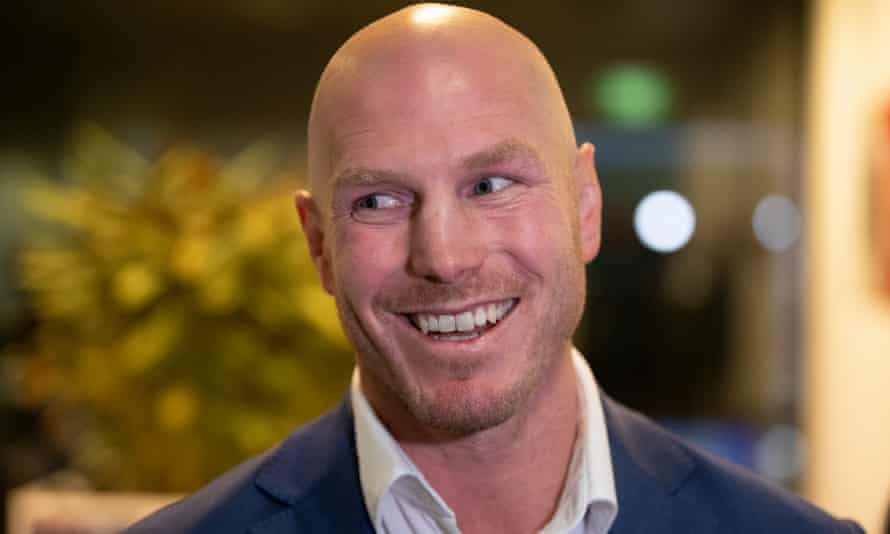 Roughing up journalists might seem more appealing after he's been subjected to a few more press conferences.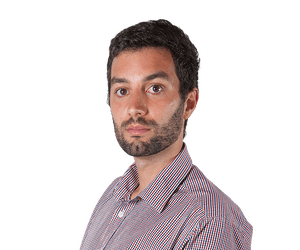 Paul Karp
Labor's finance spokesperson and interim minister for women, Katy Gallagher, has spoken to reporters at Parliament House.
Gallagher was asked about the deputy Senate leadership, because Kristina Keneally's unsuccessful move to contest a lower house seat leaves Labor with a gender balance problem: in the lower house, it is led by two men (Anthony Albanese and Richard Marles) and some argue another woman is needed to act as Penny Wong's deputy in the Senate.
Gallagher said:
All of those are decisions for the caucus … Obviously gender equality is a big issue and Labor has had a very proud record, and Anthony has shown a lot of leadership on that. These are matters of the caucus to consider … at its first meeting.

The message we're sending, and there was definitely a strong female vote on the weekend reflected in the candidates that have won seats and taken seats particularly from the government, the title of minister for women was reflected in the interim ministry today.

This is an area where you will see a big difference between the new government and the previous government – that's how serious the prime minister is about it and making sure we send a strong message around the fact women are respected and will take their rightful place in parliament.

Ultimately, those are matters for Labor internally in our caucus processes.
It's not a simple issue for Labor. Gallagher is from the left faction and if she took the post, three of the four leadership positions would be held by the left. The right's Don Farrell is the most senior but is not a woman.