Home Office wrongly claims UN refugee agency backs Rwanda deportation plan, high court told
And these are from the BBC's home and legal correspondent, Dominic Casciani on the high court hearing this morning on the proposed removal of asylum seekers to Rwanda.
Home Office cancels removal order for three of the many asylum seekers facing deportation to Rwanda next week
The Home Office has said that it has cancelled orders for the removal of three asylum seekers who were due to be sent to Rwanda next week, PA Media reports. The department said the removal directions had been cancelled in a written submission to the hearing at the high court this morning, where campaigners are trying to get an injunction to suspend the removals.
Mark Easton from the BBC says one asylum seeker is still fighting his removal in this hearing.
Johnson a bad role model for children, says social mobility tsar
Katharine Birbalsingh, the government's social mobility tsar, has said she does not think Boris Johnson is a good role model for children. In an interview with Sky News, asked if he was a good role model, she replied:
No, I don't think so. I wish he could be but he isn't and that is a bit sad.

I like Boris, I don't think he's a bad guy.

I don't know enough about what he's got up to but I do not think that he is a good role model for children.

The other day I saw a picture of him in the Metro and I looked at his hair and I thought – oh my goodness – we expect our children to have professional-looking hair.

You might think that's a bit pedantic and that's a bit silly, but it isn't actually. I think, for our children, it's important to look professional. And sometimes Boris looks professional, but sometimes he's not professional enough for me.
My collleague Jamie Grierson has the full story here.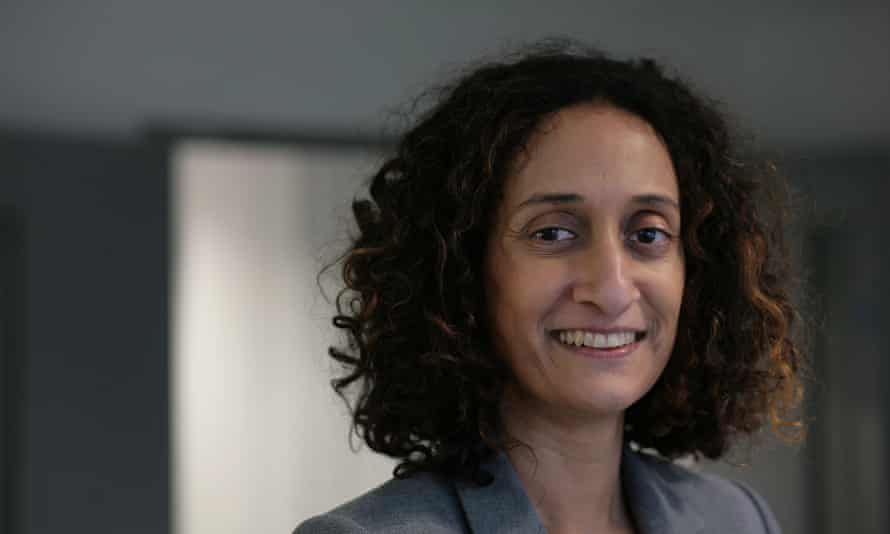 The average price of a litre of petrol at UK forecourts reached a new record of 183.2p on Thursday, according to data firm Experian, PA Media reports. PA says:
That was an increase of 0.9p compared with Wednesday.

This means the average cost of filling a typical 55-litre family car is £100.76.

The average price of a litre of diesel on Thursday was a record 188.8p.
Draft bill to override Northern Ireland protocol to be published on Monday
The controversial legislation to override the Northern Ireland protocol will be published on Monday after a row between the government and Eurosceptics about whether it is tough enough, my colleague Rowena Mason reports.
The legal commentator David Allen Green has written a long and interesting blog in which he unpicks the controversy about whether or not first treasury counsel, Sir James Eadie, was consulted about the legislation. Here is Green's conclusion.
What appears to have happened is as follows: the government got its convenient advice from the current attorney general; somebody insisted that this still had to be referred to first Treasury counsel; a clever compromise was reached where it would be referred to Eadie on the basis of certain assumptions, so as not to undermine the convenient legal advice; and the [Eadie], while accepting those assumptions, provided an unhelpful view on the merits of those assumptions.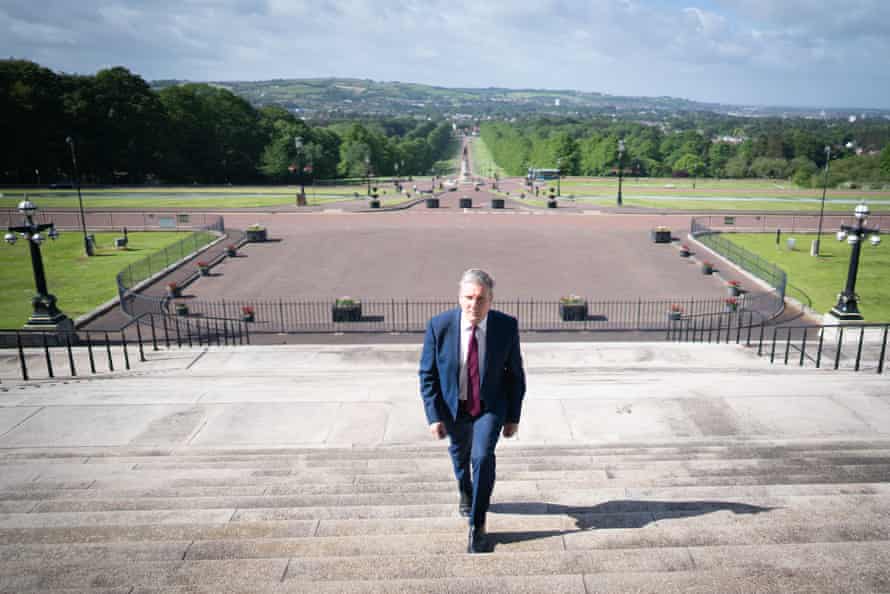 More than three quarters of Britons are very or somewhat worried about rising cost of living, ONS says
The Office for National Statistics has released a report today showing the extent to which British people are worried about the cost of living. Here are some of the main findings.
More than three quarters of adults (77%) feel very or somewhat worried about the rising cost of living, the ONS says.
Those most likely to be very or somewhat worried about the rising cost of living are women (81% – the figure for men is 73%), people aged between 30 and 49 (82%), disabled people (82%) and parents with a child under four (90%).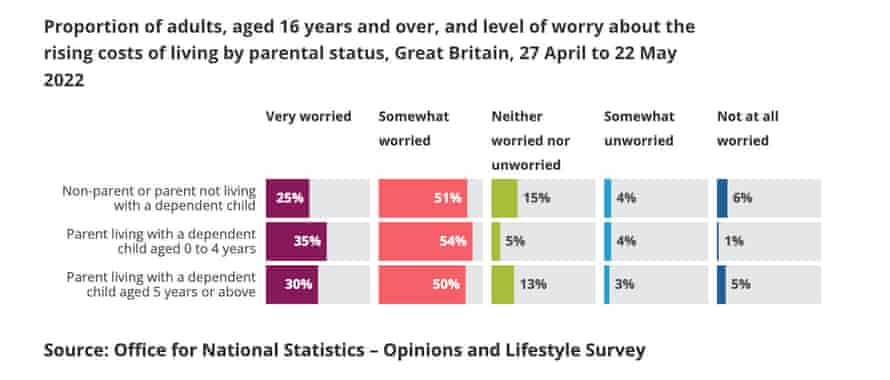 Levels of worry about the cost of living are broadly similar in income groups up to £40,000 per year. But even among people earning more than £50,000 a year, 12% are very worrried about the cost of living, and 57% somewhat worried.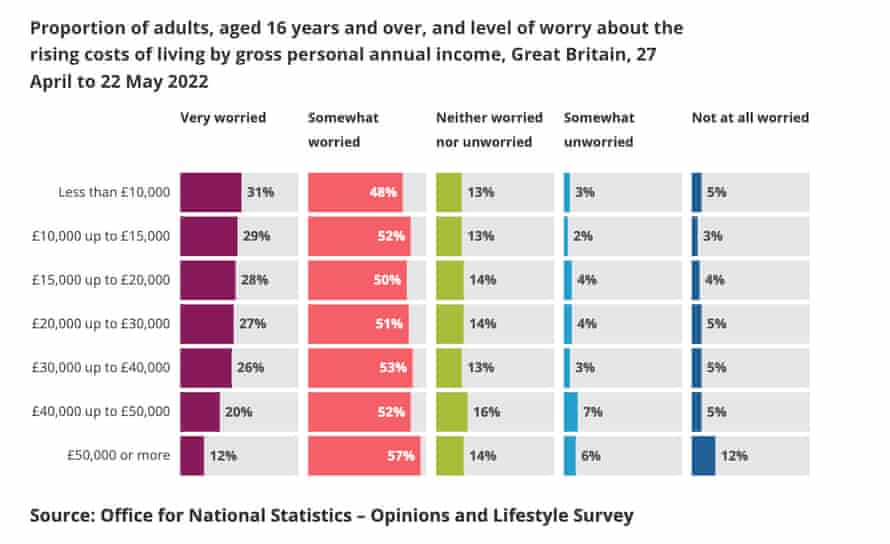 Half of adults very worried about the rising cost of living feel worried about this nearly every day.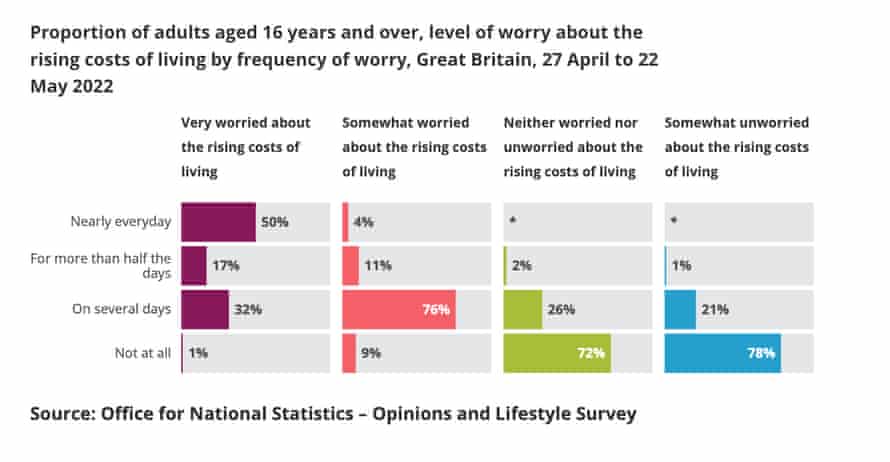 These are from ITV's Anushka Asthana ahead of the high court hearing this morning where campaigners will be seeking an injunction to stop the deportation of asylum seekers to Rwanda next week.
And here is our preview story by Rajeev Syal and Diane Taylor.
Rishi Sunak 'wasted £11bn by paying too much interest' on UK debt
Rishi Sunak has been accused of wasting £11bn of taxpayers' money by paying too much in interest servicing the government's debt, PA Media reports.
Boris Johnson will be forced out by autumn without 'positive new agenda', Lord Frost says
Good morning. Boris Johnson is expected to be campaigning in Tiverton and Honiton in Devon today, where in a fortnight's time voters will be hearing the result of the byelection. The Lib Dems are now widely expected to win, and if they do, overturning a Tory majority of more than 24,000, it will be a dire blow to the Tories, even worse than the loss of North Shropshire, where the government majority was just under 23,000. It is not clear yet what Johnson might be doing in the constituency, but it would be nice to think that he will bump into the woman my colleague Peter Walker met when he was there yesterday.
Some Tories and commenatators think that the loss of Tiverton and Honiton (and also Wakefield, where there is another byelection on the same day) might trigger a fresh Tory attempt to remove Johnson. But this seems unlikely, since the party will still be less than three weeks on from the last no-confidence vote, and instead party conference in the autumn (and/or the publication of the privileges committee inquiry into claims Johnson lied to MPs about Partygate – possibly coming at roughly the same time) is being seen by some as the new deadline by which Johnson must either get a grip or face removal from office.
In an article for the Daily Telegraph today Lord Frost, the former Brexit minister who at one point was close to Johnson, delivers this warning explicitly. He says that, if Johnson wants to survive, he must embrace an authentic deregulatory, low-tax, Brexity agenda. He explains:
The investigation by the committee of privileges is still ongoing – it could easily come to some difficult conclusions and [Johnson] will face real problems if MPs, the party, and our voters can't by then see a new positive agenda that would justify sticking with him as prime minister.

"Getting on with the job", as he said at this week's Cabinet, will not be enough if the new job is the same as the old job. If it is, the new boss will not be the same as the old boss …

Every prime minister has weaknesses and blind spots. The issue is whether they are able to compensate for them, by having the right people, by taking good advice, and by setting a clear policy direction with broad support. Mr Johnson probably has between now and the party conference to show he can do that.

The main concern I hear from party members and potential Tory voters is not about partygate. For good or ill, people have made up their minds about that. It is that they don't understand what the government is trying to do, and why. Worse, to the extent that they do understand it, they don't particularly like it. They get that the government faces many difficult problems. They are willing to cut it some slack. But they want to know how it is going to try to solve them and they want it to do so in a Conservative way, not in a high-cost high-spend collectivist way.
Frost spend most of his career as a middle-ranking diplomat, and he was a lobbyist for the Scotch Whisky industry before Johnson, then foreign secretary, made him an adviser. Now he has acquired a status where he is presented (particularly by the Telegraph) as the conscience of Conservatism. It is a striking transformation but one that is flattering for Frost, as well as the convenient for the paper, which is now increasingly critical of Johnson and happy to use the peer to champion an agenda it also shares.
Here is the agenda for the day.
10.30am: Lawyers launch a bid at the high court to stop the deportation of asylum seekers to Rwanda.
11.30am: Downing Street holds a lobby briefing.
At some point Johnson is expected to be campaign in Tiverton and Honiton.
And Keir Starmer is in Belfast, where he is meeting political figures to discuss the Northern Ireland protocol.
I try to monitor the comments below the line (BTL) but it is impossible to read them all. If you have a direct question, do include "Andrew" in it somewhere and I'm more likely to find it. I do try to answer questions, and if they are of general interest, I will post the question and reply above the line (ATL), although I can't promise to do this for everyone.
If you want to attract my attention quickly, it is probably better to use Twitter. I'm on @AndrewSparrow.
Alternatively, you can email me at andrew.sparrow@theguardian.com