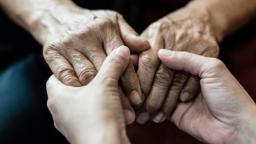 CNN
 — 

More than 1 in 9 seniors in the United States is living with Alzheimer's disease, and the number of people affected is expected to double over the next two decades, rising to 13 million in 2050, according to a new report from the Alzheimer's Association.
Treatments for the disease are taking promising steps forward, but some people's reluctance to discuss cognitive challenges with health care providers hinders their ability to catch early warning signs and make appropriate interventions.
"For the first time in nearly two decades, there is a class of treatments emerging to treat early-stage Alzheimer's disease. It's more important than ever for individuals to act quickly if they have memory concerns or experience symptoms," said Maria C. Carrillo, chief science officer at the Alzheimer's Association.
Most Americans would want to know that they have Alzheimer's disease if it would allow for early treatment, the report says, but most also say they wouldn't know the difference between signs of normal aging and a specific medical diagnosis of mild cognitive impairment.
Still, a survey included in the report found that only 4 out of 10 people who were concerned about the decline in their own memory and thinking skills would talk to their doctor right away when they noticed loss of memory or other cognitive abilities.
"You might just be soldiering through and lose the perspective that this is not OK," said Dr. Amy Arnsten, a professor of neuroscience at Yale School of Medicine, who was not involved with the new report. "A lot of people would be hesitant to bring it up on their own, but it can open up a whole dialogue and show that people are really needing much more support."
But nearly all primary care physicians surveyed said that they wait for patients or family members to raise these concerns, according to the new report, suggesting that communication is broken on both ends.
In January, the US Food and Drug Administration granted accelerated approval to lecanemab, one of the first experimental dementia drugs to appear to slow the progression of cognitive decline.
It targets the underlying disease process of Alzheimer's, instead of treating only the symptoms of the disease. But it has raised safety concerns due to its association with certain serious adverse events, including brain swelling and bleeding.
There are more than 140 unique therapies being tested in clinical trials that target multiple aspects of Alzheimer's biology, according to the report.
"Both physicians and patients need to make discussions about cognition a routine part of interactions," said Dr. Nicole Purcell, a neurologist and senior director of clinical practice at the Alzheimer's Association. "These new treatments treat mild cognitive impairment or early-stage Alzheimer's disease with confirmation of amyloid, so it's really important that conversations between patients and doctors happen early or as soon as symptoms occur, while treatment is still possible and offers the greatest benefit."
Some doctors who took part in the survey expressed concern about the quality of care that will follow a diagnosis of Alzheimer's or other dementia.
There's been a shortage of geriatricians for more than a decade, and it's only expected to get worse as the US population ages and the senior population jumps more than 50% by 2050.
In order to effectively care for the number of seniors who are projected to have Alzheimer's dementia in 2050, the number of practicing geriatricians would have to nearly triple, according to the report.
But more regular diagnosis of Alzheimer's disease could create an influx of patients that "could soon become a crisis" for the workforce focused on care for this and other dementia patients, according to the report.
There are also looming threats to the millions of unpaid caregivers for those with Alzheimer's.
Caregivers can experience increased negative emotions, including stress, depression and anxiety, as well as exacerbated health problems and depleted personal finances, a burden that will only continue to grow along with the number of people requiring care, the Alzheimer's Association says.
The national cost of caring for individuals living with Alzheimer's or other dementias grew $24 billion from a year ago, reaching $345 billion overall in 2023, according to the report. Caregiving assistance is worth hundreds of billions of dollars, too.
"Providing the best possible care for Alzheimer's disease requires conversations about memory at the earliest point of concern and a knowledgeable, accessible care team that includes physician specialists to diagnose, monitor disease progression and treat when appropriate," Carrillo said.